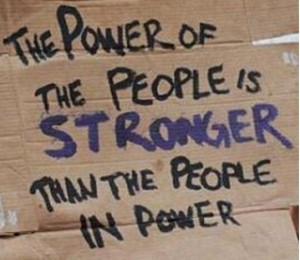 I'm at fault. For the majority of my 8 years of living in Asheville, I was not involved in government politics. I was absorbed in my own life and work and field of perceptions and not paying attention to the laws and policies being passed, enforced or not enforced locally. I paid my taxes, but paid little attention to how city officials voted or how city staff performed their jobs. I trusted that other people were paying attention while I was paying attention to other things. And here we are.
Now I wake up at 5am imagining how hotels could be transformed into affordable housing and staffed with the healers so prolific in asheville, folks providing services to those living in financial poverty instead of just financial wealth. I think about all these hotels that don't pay a living wage. I think about the rapidly decreasing numbers of people of color in the city and the rapidly increasing numbers of white folks flooding in. And reading an article like this one, how our city manager and police chief wouldn't step in to help when their help was requested, I have to reckon with the fact that I, and people like me, are at fault. We who are comfortable enough in our life bubbles rationalize not paying attention. That said, while I will take some of the blame. I won't stop there. I won't get stuck in my emotions, feel ashamed of my inaction, overwhelmed by the truth, and thus continue not to act, not pay attention, or not be involved.
I invite you to join me in paying attention and placing our hearts upon these issues in our city, if you aren't already. We could really be a remarkable, model city for innovative solutions to some of the toughest challenges cities across the country are facing. Or we can be a beer, tourist city for white folks while increasing the numbers of children living in poverty and families living on the streets and move from the #2 most gentrified city into first place. The choice is made in each of our actions and inactions. My vote is for innovative, radical change that is rooted in moral actions that further the wellbeing of all humans, that looks at the nuances of our history and makes decisions about the future that take into consideration that history… and much more to this vision of what could be, but this post is long enough.
Article that inspired some of this sharing and reflection: Mt. Zion says hotel encroaching on church property