You can also see a more recent bio here.
Group Facilitation | Strategy & Program Design | Life Coaching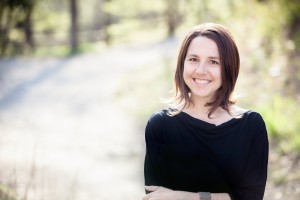 Ashley Cooper believes in the goodness of humans — in our abilities to collaboratively address the complex challenges we face and care for one another along the way. She is devoted to creating a more loving and equitable world by facing the truths of current realities, dismantling systems of oppression, and cultivating more compassionate and just communities. Ashley specializes in hosting meaningful and strategic conversations, cultivating relationships that lead to effective collaboration, naming patterns, connecting the dots, and loving folks along the way to social and cultural change.
Over the last 20 years, Ashley has supported individuals, organizations and communities with participatory processes for leadership development, community engagement, shifting culture, program design, emergent strategy and facilitating groups where people learn from one another, work together across differences, heal, and take action. Recent projects have included: Racial Equity and Anti-Oppression training for Buncombe County employees; a city-wide strategic initiative with the City of Decatur, GA to create a Community Action Plan for being more equitable and inclusive; co-facilitating White Affinity Groups at the National Association of Independent Schools' People of Color Conference and the White Privilege Conference; and program consultation and facilitation with the Tzedek Social Justice Fellowship & Forum for Theological Exploration. She co-founded Mycelium, a learning network and leadership development program for social entrepreneurs and social change agents.
Ashley identifies with her Southern roots – born into a Jewish family in Memphis, Tennessee, raised in the suburbs of Atlanta, Georgia and currently residing in Asheville, North Carolina. She holds a Bachelor's degree in Sociology, a Masters of Education in Counseling, and has extensive training in facilitation, social and emotional learning, equity and justice, and expressive arts therapy. She has worked as a facilitator, consultant, teacher, school counselor, community organizer, entrepreneur and coach. Her experience has demonstrated that meaningful change comes from diverse groups who are able to face the truth, imagine innovative possibilities, and collaborate to create the world they want to live in.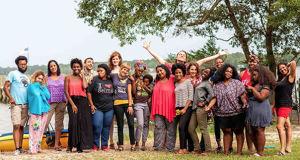 Learn more about Ashley Cooper from some of her writings about her life journey. And read some of her Newsletters from 2007-2010.
Links to Current and Past Collaborations and Projects
The Name of this Website
One afternoon in 2003 I was sitting at the lunch table with a group of students whom I taught. I was animated and engaged in our conversation. Suddenly, a 9 year old boy looked up at me with wide eyes of knowing and exclaimed, "Ashley, you need a tee shirt that says Easily Amazed!" I thought, "You're right!" What a treasured gift he offered me that day as he simply and clearly reflected back to me the passion and enthusiasm I have for life. He also named this website!