Group Facilitation | Community Engagement
Program Design | Strategic Action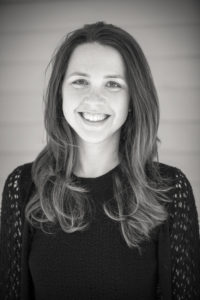 Guided by her reverence for life and fierce commitment to equity and justice, Ashley creates experiences where learning ignites, healing is possible, and meaningful action takes root. She has a gift for facilitating groups and cultivating a culture where people feel inspired to be genuine, actively participate and learn across their differences. Over the last 19 years, she has worked in a variety of settings from community engagement strategy with foundations, non-profits and government agencies to curriculum and program development in schools for youth and adults, to local organizing to increase opportunities for equity, justice and cross-issue, cross-racial collaboration.
Ashley produces and facilitates learning experiences at intimate community events, multi-day immersive programs, and large-scale initiatives. She has collaborated on such projects as a city-wide engagement process with the City of Decatur, supporting their efforts to become a more equitable and inclusive city; co-facilitating White Affinity Groups at the National Association of Independent Schools People of Color Conference; and Seeds of Compassion, a five-day event with the Dalai Lama, Desmond Tutu and other leading scientists. She also co-founded Mycelium, a learning organization that provides intergenerational programming for people dedicated to making a difference in the world and serving in the fields of social justice or social entrepreneurship. Her experience has demonstrated that meaningful change comes from diverse groups collaborating for a shared purpose.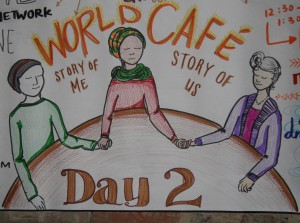 Ashley identifies with her Southern roots, having grown up in Georgia and currently living in Asheville, North Carolina. She holds a Bachelor's degree in Sociology, a Masters of Education in Counseling and has extensive training in facilitation skills, expressive arts therapy, social and emotional learning, and equity and justice. She has worked as an educator, community organizer, entrepreneur, school counselor, coach, consultant, and facilitator.
Current and past clients have included: Forum for Theological Exploration (FTE), Business Alliance for Local Living Economies (BALLE), Tzedek Social Justice Fellowship, City of Decatur, GA, National Association of Independent Schools People of Color Conference, Dalhousie University, The Southern Leadership Jam with YES!, The Art of Community, Whole Systems Associates, The Bush Foundation, Asheville-Buncombe Sustainable Communities Initiative, Heart of the Healer Foundation, LEAF in Schools & Streets, Asheville-Buncombe County Economic Development Coalition, Odyssey Learning Community, and Rainbow Mountain Children's School. In 2010, she served as the Executive Director of TEDxNextGenerationAsheville.
Learn more about Ashley Cooper from some of her writings about her life journey. And read some of her Newsletters from 2007-2010.
Past Collaborations and Projects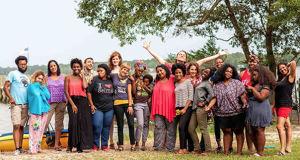 The Name of this Website
One afternoon in 2004 I was sitting with a group of students at the lunch table. I was animated and engaged in our conversation. Suddenly, a 9 year old boy looked up at me with wide eyes of knowing and exclaimed, "Ashley, you need a tee shirt that says Easily Amazed!" I thought, "You're right!" What a treasured gift he offered me that day as he simply and clearly reflected back to me the passion and enthusiasm I have for life. He also named this website!