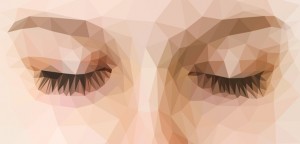 On January 18th in Halifax, Nova Scotia, I had one of those somatic moments where my body vibrates and catches my attention. Often when I look back, it's moments like that one that indicate my life is about to change. A friend and colleague was talking about the sabbatical she is on, her daily routine, the things she's saying NO to, and the self-care she is prioritizing. My whole body shivered and bellowing within me I heard, "Is this what you need to do? Can you take 3-6 months to pause?"
While the doubting parts of me quickly began discouraging such a dramatic and risky move, the questions didn't surprise me. A couple days prior I had given a talk about "Living on Purpose" where I admitted to the group of 200 university students that my professional success these last four years has been at the expense of my own self-care and work-life balance. Could I really take 3-6 months to intentionally assess and re-balance my priorities? Could I afford such a shift? What about all of my responsibilities and people that were depending on me? Could I really make caring for me a priority?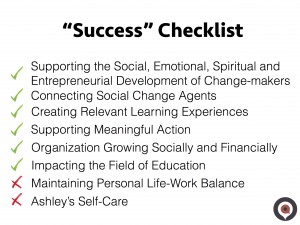 I talked it over with friends and family, prayed on it, and by March 15th I had officially begun my process of Stopping & Recalibrating my priorities. I committed to living with greater health, more creativity and a clarified direction. I was fortunate to be supported by Mycelium in this decision, both financially and energetically.
It is a profound privilege to be able to take this time. I am deeply grateful. I feel that I deserve it. And I have faith that this gift to me will in turn serve others. Here's more of the story about my process.
There were signs that this change was necessary:
I had lost touch with the vibrancy of my life force, life's colorfulness had dimmed. I felt passionate about my work, but was going through the motions to accomplish what needed to get done. I felt drained even when the content inspired me.
I was exhausted and often wanting to sleep.
I noticed myself worrying about to-do's I wasn't getting to, tasks I hadn't completed… but I wasn't worrying about the fact that I hadn't eaten a healthy meal or gotten up to go for a walk.
I hadn't fully burnt out, but I was on the edge. I would take days to recover, get enough energy to be "back in the game," but it wasn't integrated. The renewal was temporary.
I was feeling called to a future that I didn't yet have the spiritual, emotional and physical skills nor the community support to show up for. I needed to spend time focusing on personal practices, creative expression and growing relationships with myself, my spiritual family, and my community in order to show up for the chaos and complexity that I sense will be asked of me.
While I wasn't certain that I needed to stop working, it was clear I had to stop being a producer for a few months. For me, a producer is someone who can see a big picture vision, articulate a strategy to bring it to life, and oversee the process of it coming to life with integrity. While I am good at this, for big projects it requires a huge amount of energy. Tracking all of the small and deep details of bringing Mycelium the organization to life with integrity while also launching transformative learning programs and tending to the relationships being cultivated required tremendous output. My self-care was frequently falling to the back seat with the wellbeing of the organization and the people we served in the front seat. I was not practicing what I preached. I was not modeling the type of leadership I believe in.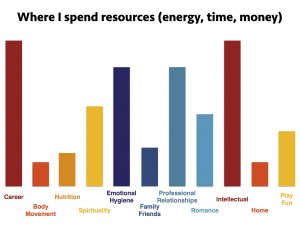 I recognized that my goal-oriented, product-focused, analytical and logistical brain space was dominating. It was overshadowing my nurturing, creative, emergent tendencies that are also very important to my authentic expression and well-being. I had to stop being at the center of initiatives, leading them forward. I needed time for an out breath from the 4 years I invested in co-founding Mycelium. I needed to focus on the personal, daily practices that keep ME centered in the work I do and life I live. I needed to strengthen my spiritual and emotional practices that deepen my faith and ability to navigate uncertainty and chaos. I needed to strengthen my physical body for more endurance and healthy living. I needed to rest. I needed to trust that even if this move felt irrational and incredibly privileged, it was essential for the long haul.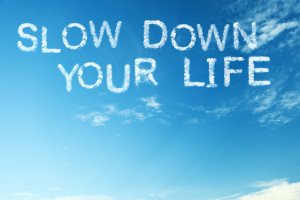 It's been 7 weeks now. I am seeing and re-writing patterns in myself, forming new neural pathways, letting go of unserving habits and beliefs, grieving and celebrating. I am slowing down, tuning into my heart, and listening to what is really calling to me at this time. I am taking the time to heal and nourish myself. I am reconnecting with my family and community. I am reflecting on my life experiences. I am weaving new possibilities. I am learning how to be me… unapologetically.
While I still have a lot to learn, I am beyond grateful for this time and what has revealed itself so far. So many lessons about myself, my beliefs, my work in the world, the conditions that help or hinder me thriving, and the challenges and learning experiences from starting a social enterprise. I have slowed down, but I don't believe I've fully stopped. I imagine this will be a lifelong lesson for me.
Future possibilities are just beginning to whisper. A warrior in me is being beckoned. Conditions for how I will operate in this next stage of my life are revealing themselves. The focus of my attention is getting clearer. A daily personal practice that can nourish and sustain me is taking shape. I am recalibrating my presence, my frequency, my focus, my expression, who I am in relation to the many parts of myself, who I am in relation to how I work in the world and the type of work I do, who I am in relation to how I engage relationships and cultivate family. I am healing and recalibrating.
I am reflecting on this process as best I can, and I know there is much more to harvest from this time. Thank you for reading about my journey. Please feel free to ask me questions if they arise for you, as they might help me better integrate what this time has been, what I'm learning and where I am right now.
And stay tuned as I share the seeds that are emerging!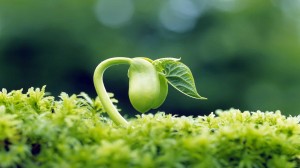 Image Sources: Eyes, Slow Down, Seed Sprouting