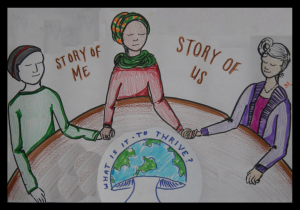 On this day 7 years ago I posted about the Social Synapse — a new way of visualizing the amazingly complex, intricate, and often hidden world of connections, the spaces between us that link us together. 7 years ago, I didn't know what mycelium was, but the calling to embody it, to investigate and live our interconnectedness was strong.
Last week I announced that I am stepping away from the leadership of Mycelium. I will continue to serve as a consultant with this precious organization, a free agent who is dedicated to the work of learning how to be like mycelium on the social scale. The mission continues to live through me and it is time for my wings to spread in other directions.
Here is the letter that I wrote to the Mycelium Network and I offer it here as it speaks to the sentiment in my heart.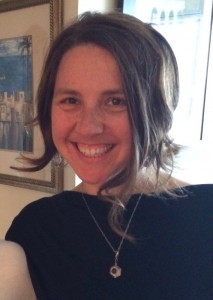 Dear Mycelium Network,
After taking a few months to stop and recalibrate, it has become clear that it is time for me to step away from formal leadership with this organization. These 4 years together have touched me in profound ways. What a gift to partner with others and bring something so inspiring to life — to grow a community, launch programs, nurture a culture, challenge business as usual and experiment with how we live this metaphor of being an interconnected, underground learning network. It has been an amazing experience and I am filled with deep gratitude.
Thank you Matthew, Co-Facilitators, Journeyers, Council Members, Learning Partners, Funders, and all others who are part of this system. We have held a vision so tenderly and beautifully that life-changing experiences have happened, magical moments ignited, life-long relationships grown and we've had countless opportunities to learn from one another. We've stretched, groaned and giggled and, I believe, made the world a better place as a result of us connecting. Thank you for this dance!
My next moves are still revealing themselves, though I will continue to facilitate learning environments and engage communities as we work together creating a more equitable and just world. I will also be a consultant/free agent with Mycelium. Please stay in touch.
And as for What's Next with Mycelium… Matthew and the leadership will be taking some time to pause and reflect about this next chapter of the organization. He will be in touch in the next month or so to update you.
With so much love and respect,
Ashley
P.s. The image is a photo collage from a couple of graphic recordings from Learning Journey Retreats. Special thanks to Kate Morales for the visuals they've brought to life in our gatherings.