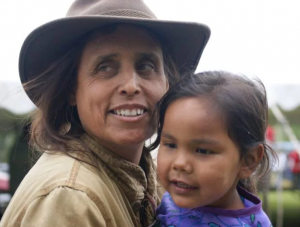 A good overview of this historical moment, the situation at Standing Rock, getting into the specifics about the use of the pipeline itself, finances behind it, and other details about the Army Corps of Engineers and timelines. I hadn't heard the phrase "deep north" yet… to parallel the "deep south" and the racism that is congruent in both places.
Article: The Beginning is Near: The Deep North, Evictions & Pipeline Deadlines
Pretty good reporting from CNN.